10 Baby Must Haves You Need in Your Life
The internet is overloaded with clever articles telling you what kind of baby must haves you need.
Bassinets, rocking chairs, crib bumpers, those little anti-scratch mittens… Some are garbage, others are absolutely essential to life during those first hairy months of motherhood.
This baby must have list is special because, while you can technically survive motherhood without any of these items, you'll find that life quickly becomes tough without them.
It took me a year of flailing through motherhood to find these "non-essential" baby must haves. I hope they simplify your #momlife!
10 Non-Essential Baby Must Haves You Need in Your Life
This post may contain affiliate links. If you make a purchase from one of the links I will make a small commission at no charge to you. I only recommend what I trust. Blunders in Babyland does not diagnose, treat, or give out any professional advice for any medical conditions.
Nosefrida Snotsucker by Fridababy
There are two unavoidable truths about motherhood in your first year: 1. Your baby will inevitably get sick. 2. It'll make both of you miserable.
Most hospitals send you home with a little blue bulb to suck the snot out of your baby's nose. The bulb is…okay. I still have mine and use it on occasion with my toddler. However, it's not the most effective tool you can use.
The NoseFrida Snotsucker is the best snot removal tool on the market. It gets out so much more mucus than a bulb ever could.
Yes, it's kind of gross and yes, your baby will most likely hate you for a few minutes, but it is so worth it. When you're battling the flu in infants, the last thing you want is to deal with respiratory complications as well.

RELATED POST: What to Do When Your Baby Has the Flu – 10 Infant Flu Home Remedies
Stroller Organizer
Most moms feel like they don't have nearly enough hands, pockets, or bags to haul around all of their baby stuff.
A stroller organizer is the creative solution that eliminates the need for a diaper bag when you're on-the-go and provides adequate storage for all of your baby gear.
Personally, I love my stroller organizer. It holds all of the diapers, toys, drinks, bottles, and wipes I need for our outings. Plus, it stores all of my stuff too.
I also use it as a caddy for the car, a drink holder for my shopping cart, and, thanks to the detachable changing pad, a diaper changing station.
RELATED POST: The Baby Charm Stroller Organizer Review
This Swaddle Blanket
You've probably heard that babies love being swaddled. You may have even tried it out yourself. Then, thirty minutes later, half way into his nap, your baby breaks out of his swaddle.
From one mom to another…don't. waste. your. time. Get the Miracle Blanket and be done with it!
Next time around, I'm not even going to bother with a regular swaddle. It took me a good month to find this one and now I swear by it. This swaddle holds baby in place without the elaborate folding that a traditional swaddle requires. It's lightweight (which is essential for SIDS prevention) and it's one size fits all (at least until your baby grows out of swaddles altogether!)
Plus, it leaves plenty of free space around your baby's hips.
RELATED POST: How to Swaddle a Baby That Hates Being Swaddled
Pack n Play Bassinet Combo
A Pack n Play is a newborn must have that every new mom needs.
You will use a Pack n Play time and time again, even into your baby's toddler years. A Pack n Play provides a safe sleep environment for those out-of-town trips and a safe play space if you decide to enforce some independent play time.
The Pack n Play with a bassinet attachment is this mom's secret to saving your money and sanity.
You've most likely seen beautiful, expensive bassinets on other baby must have lists. In my opinion, these bassinets can be a waste of money. You'll only use the bassinet for a couple months and some babies don't take to them at all.
The Pack n Play with a bassinet AND changing table attachment is about $20 more than a standard Pack n Play and it completely eliminates the need for excessive baby gear.

Baby Breathing Monitor by Cocoon Cam
Video baby monitors are pretty much a staple item on every baby must haves list. Yet, even after purchasing my video monitor, I still didn't feel like my daughter was safe.
I remember staring at the screen of my phone, squinting to see the rise and fall of my daughter's chest. The movement and breath detection technology from Cocoon Cam alleviated so many of my concerns.
The Cocoon Cam is the perfect combination of a traditional baby monitor and a vitals monitor. It includes the standard features you might expect from a baby video monitor, such as high resolution video output, sound alerts, a two-way intercom, and wall-mount capabilities.
However, the biggest benefit is the breath and movement monitoring technology. It'll alert you when your baby begins to wake up and if he stops breathing. It even gives you a real-time breath rate.
All of this is for the same price as a regular baby monitor. If you were planning on buying a baby monitor and an Owlet Sock, the Cocoon Cam can save you a ton of money!

Zipper or Velcro Swaddles
One thing you will not find on my blog is a swaddle tutorial.
That's because swaddling is an art that I never really perfected (that and my daughter had a knack for breaking out of every swaddle I put around her).
If you're like me and having trouble getting the hang of swaddling, it's time to add ready-made swaddles to your baby essentials list.
We have experimented with a lot of swaddles. Our favorites were:
PIN THIS POST FOR LATER
Room Thermometer
A proper room temperature is an important factor for SIDS prevention and getting your baby to sleep through the night.
Experts typically recommend that you keep your baby's nursery between 68-72 degrees. If your home is anything like ours, this narrow range might stress you out.

If you have the Nest installed in your home, the Nest sensor thermostat is the perfect solution for your baby's nursery. You simply mount the nest thermostat in your nursery and program the main hub to prioritize that room's temperature.
Alternatively, a baby monitor with temperature detection is another good option that allows you to monitor your baby's room temperature.
If you'd like to go the cheapest route, purchase a digital thermometer that can sync with your phone.

Noise Maker/Nightlight
A noise maker ensures that your baby will sleep through thunderstorms, fireworks, rowdy siblings, and mommy doing chores downstairs.
The night light actually isn't for your baby. It's for those nighttime feedings when turning on the light is a really bad idea. (Turning on the light can kill your baby's sleep)
My favorite noise maker/night light is the Skip Hop Moonlight Owl. I've used it since my daughter was a newborn and it's become even more handy in the toddler years. She loves the star projector and lullabies, while I love the timed night light and noise maker features.
The Hatch Baby Night Light is another very popular choice that allows you to adjust the light, sound, and alarm with your phone.
Two Baby Carriers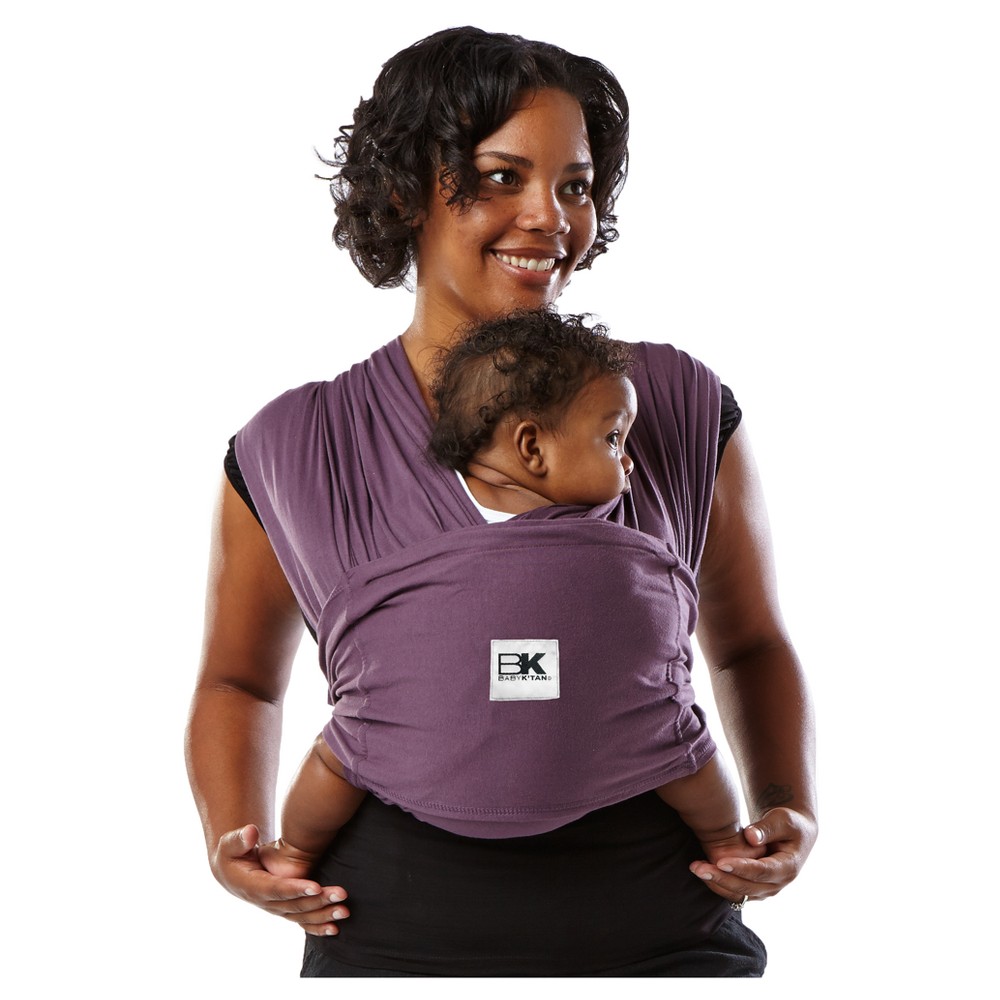 Okay, a baby carrier is mentioned in basically every baby must haves list… and there's a good reason why!
When your baby goes through the separation anxiety phase, a baby carrier will allow you to effortlessly complete chores while satisfying your baby's cuddle needs.
You'll use your baby carrier at the grocery store, social events, hiking, getting the mail, vacuuming… it's an absolute baby must-have that you can't skip out on.
However, I think new moms should invest in two types of baby carriers.
A soft structured baby carrier (also called buckle carrier) and a wrap carrier.
Soft structured baby carriers are perfect for events that require a good amount of standing or walking. They are designed specifically for your comfort and your baby's security. Buckle carriers usually include several pockets you can store your baby goodies and are usually very adjustable.
(Note: if an Ergobaby carrier is out of your budget, I really liked this budget-friendly carrier from Target).
Having said that, they can be kind of a bear to buckle and strap on.
A wrap carrier is more for casual events like doing the dishes, breastfeeding, snuggling, etc. Putting on a wrap carrier is kind of like putting on another shirt. It's easy, soft, and very convenient.
My personal favorite baby wrap was the Baby K'Tan. I loved the different position options and it was very forgiving of my motherly curves…

Digital Ear and Forehead Thermometer
It's important to read your baby's temperature accurately, especially in the first year. If your baby's fever rises too high, it's absolutely essential that you get him to a doctor.
A two year can go three days with a fever of 104 or lower without visiting the hospital. A 6 month old needs to go to the hospital for anything over 101.
If you have an outdated thermometer that is a degree or two off, this can cause a lot of problems.
The maternity ward probably sent you home with an armpit or rectal thermometer. This thermometer will probably work for the first couple months, but after that, a forehead, ear, or temporal artery thermometer will probably work best for a wiggly baby.
A forehead or ear thermometer is less expensive, but not quite as accurate. If you'd like to get the best reading for the best price, visit Target.com. They sell the best temporal artery reader I've been able to find for the best price.

What "Non-Essential" Baby Must Haves Do You Swear By?
Hopefully I've convinced you that some of these "non-essential" baby must haves are actually incredibly helpful. I took me about a year to discover these items. Hopefully, this list will save you some time and hard work.
What about you? Do you have any tricks, tips, to recommendations you'd like to share with our readers? I'd love to know!
In the meantime, try some of this stuff out! It can be so easy to get overwhelmed in those first couple days of motherhood. Why not give yourself the head start you deserve?
I hope you enjoyed this baby essentials post. If you did, would you consider taking my quick 1 minute survey? It will give your struggles as a new mom a voice and help me figure out how to best serve you.
RELATED POSTS:
I love giving new and expecting moms the tips they need to rock their pregnancy and raise their babies confidently.