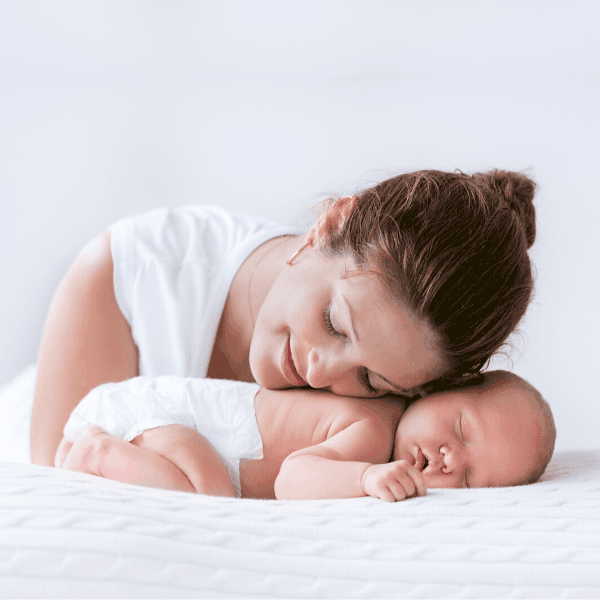 At Blunders in Babyland, I want to give you the tips you need to not only care for your baby, but help both of you thrive. My tips are is practical, simple, and most importantly, actionable.
Our Infant Sleep section is the most popular content on our website. If you've been having trouble getting your baby to sleep through the night, check out our Baby Sleep Series. The series contains the tips I used to get my breastfed baby to sleep through the night by 8 weeks.
We also offer practical tips on breastfeeding, baby gear, and baby care.
Newest Baby Posts
During the newborn phase, you will spend countless sleepless nights in the nursery. So, let's make it look pretty. Minimalist nursery decor is perfect for parents with very little square footage (or budget) to work with. It emphasizes simplicity and symmetry. You can easily set up a modern, elegant minimalist interior by keeping everything well-organized,…
Continue Reading 10 Minimalist Nursery Ideas to Help You Make Your Own
Today's kids are tech-savvy. Sometimes it seems like it's almost impossible to raise kids without allowing them access to technology. And not that you shouldn't do that. But, setting a limit and routine for your children's screen time has become a MUST. Kids can become so addicted to electronic devices that they are losing interest…
Continue Reading Limiting Screen Time for Kids: 10 Stress-Free Tips to Help!
Give your baby a bath, they said. It'll be fun, they said. Right… My firstborn loved baths. Washing her was the most adorable activity in the world. My second daughter, not so much. Have you ever seen The Wizard of Oz? Remember the part where Dorothy throws a bucket of water on the Wicked Witch…
INFANT SLEEP
BREASTFEEDING
BABY GEAR REVIEWS
BABY CARE