20 Meaningful Traditions to Start on Baby's First Christmas
If you're anything like me, you've looked forward to Christmas ever since your baby was born. Not only does the idea of reliving some of my greatest childhood memories appeal to me, but creating new traditions specific to our family is so exciting!
But Christmas is more than just gifts and light shows, right? It's about celebrating the most precious Gift in the world! The idea is to spend time with each other, appreciate each other, and give freely. Our family traditions are just another way to display that philosophy.
If you're searching for unique and meaningful traditions to start on baby's first Christmas, you've come to the right place. These family Christmas traditions will teach him the real reason behind this holiday and created beautiful memories for everyone.
RELATED POSTS BABY CHRISTMAS TRADITIONS:
20 Meaningful Christmas Traditions to Start with Baby
This post may contain= affiliate links. If you make a purchase from one of the links I will make a small commission at no charge to you. I only recommend what I trust. Blunders in Babyland does not diagnose, treat, or give out any professional advice for any medical conditions.
1 Read a New, Special Christmas Story
Reading the Christmas Story, whether that's the Night Before Christmas or the birth of Jesus, is a holiday staple. But, what if each Christmas story you read was unique in some way?
This year, and every year afterward, purchase your baby a unique Christmas story. Maybe for his first Christmas, you could buy a personalized Night Before Christmas book or next year it's a baby nativity book. This new Christmas traditions renews the excitement of an old story year after year.
2 Reenact the Christmas Story
If your baby can't sit still (I know mine can't!) he can gradually learn about Christmas traditions through toddler nativity sets.
Related Post: What to Do When Your Baby Has the Flu: 10 Infant Flu Home Remedies
3 Shop for Operation Christmas Child
One of my most cherished Christmas memories was waking up to a ginormous teddy bear sitting on our porch, donated by the local charity. Many times we forget how impactful our donations are to children in need.
When you shop for your Operation Christmas Child donation, really play into it! Give your recipient a name, ask your baby what he thinks the recipient would like. As your baby grows into this tradition, he'll understand that this isn't about donating to a charity, it's about giving to another kid.
4 Countdown to Christmas
As your baby grows older, he will really appreciate this one. Build your child's anticipation with an Advent calendar (This felt nativity advent calendar is so cute!). It's the perfect tool for explaining the events leading up to Christmas.
5 Make an Annual Ornament
Fill your Christmas tree with homemade ornaments, starting with year one! Every year, make a new ornament together and watch as they evolve with your child's development.
6 Create a Special Christmas Photo Album
Christmas albums are simply photo albums or scrapbooks that commemorate Christmas. Every year, add a couple photos to the album to help you remember what special events happened!
7 Give a Gift to Someone Working on Christmas
This is probably one of my favorite traditions to start on baby's first Christmas, because it not only instills the act of giving but empathy too.
Brighten up a holiday worker's day by giving them a small gift. This could be the gas station worker, an on-duty police officer, or perhaps a barista.
8 Decorate a Gingerbread House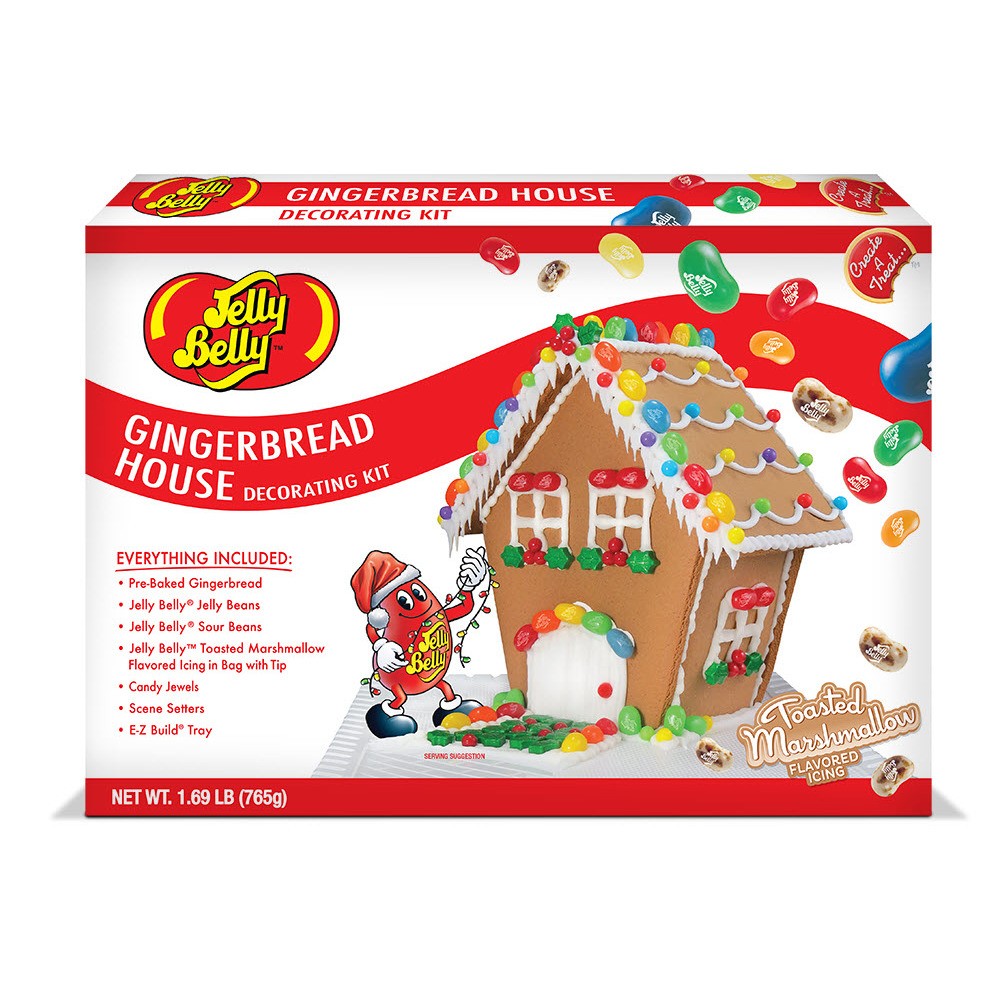 Making gingerbread houses is about making memories! Although, the first year your baby will probably be much more interested in eating the gingerbread house!
Take a picture of each year's creation and add it to your Christmas album.
9 Make Cookies for the Homeless Shelter
Baking cookies is another Christmas staple. You can make this an act of giving by donating these cookies to the less fortunate.
[mailerlite_form form_id=14]
10 Visit a Christmas Service
If you haven't been to church in a while, Christmas is the perfect time. Christmas Eve services are open to the public and won't require any commitment from you.
11 Donate a Christmas Tree
Brighten a veteran's Christmas by donating a tree to the Christmas Spirit Foundation. Although donations take place online, this can still be a great tradition to start on baby's first Christmas.
12 Host a White Elephant Exchange with Your Mom Friends
This special white elephant exchange is just for your mom friends and the kiddos. No one knows what a mom wants more than another mom, right?
Related Post: How to Make Mom Friends When You're an Introvert
13 Open One Special Gift on Christmas Eve
In our house, our Christmas Eve gift is special and intentional. It's usually sentimental or something that will prepare us for the gifts on Christmas.
14 Take a Family Picture with Matching Pajamas or an Ugly Sweater
Before you open your presents, make sure you snap a photo with your crazy Christmas outfits. Target is my favorite go-to for matching pajama sets.
15 See a Holiday Parade
Most cities host holiday parades, either on Christmas Eve or Christmas. After the unwrapping frenzy, bundle up and check it out!
16 Visit a Tree Lighting
Tree lightings are a little boring for single adults, but is a perfect tradition to start on baby's first christmas. Watch your baby's face light up in amazement!
17 Go to the Big City
Visiting the big city was a favorite family Christmas traditions.
When I was a kid, my mom would take us to Chicago, where we would watch the ice skaters, stare at the light displays, and sip hot cocoa in the frigid streets. This was an annual trip we really looked forward to!
18 Explore a Foreign Tradition
Implement a new foreign Christmas tradition with baby every year, just to expand your child's cultural horizon. As your child grows, you can ask him to research which tradition they'd like to try.
\Just to get you started here are a few of our favorites:
The Christmas Pickle
Christmas Eve Book
The Yule Log
The Christmas Goat (Maybe not this one…)
19 Write Thank You Notes
Many parents worry that the "gift frenzy" takes away from the spirit of Christmas. Bring it back by writing thank you notes on Christmas. After a little bit of play time of course 😉
20 Visit a Scenic Location
After unwrapping the gifts, take a breather by visiting somewhere beautiful. This is our favorite time to visit light displays at the local lake or park.
I hope these baby Christmas traditions gave you some inspiration to start your own! Don't let the social media pictures and posts give you false expectations. Whatever you choose to do will be unique to your family and that in itself makes it special.
If you liked these traditions to start on baby's first Christmas, you should check out our other baby-related posts as well! I'd love to hear some of your Christmas traditions. Let me know in the comments below!
RELATED POSTS BABY CHRISTMAS TRADITIONS:
[mailerlite_form form_id=19]